Unmetric Falcon Integration – Phase 1
Falcon.io acquired Unmetric in October 2019 and decided to integrate Unmetric's two core products — Analyze and Discover — into Falcon.io platform and call it Benchmark. Our team decided to split this huge integration effort into three parts.
The first phase will allow new Benchmark users to access the Unmetric platform both from inside the Falcon platform by clicking the Benchmark icon in the sidebar, and also from the Unmetric sign-in screen by clicking the "Sign in with Falcon.io" single sign-on button.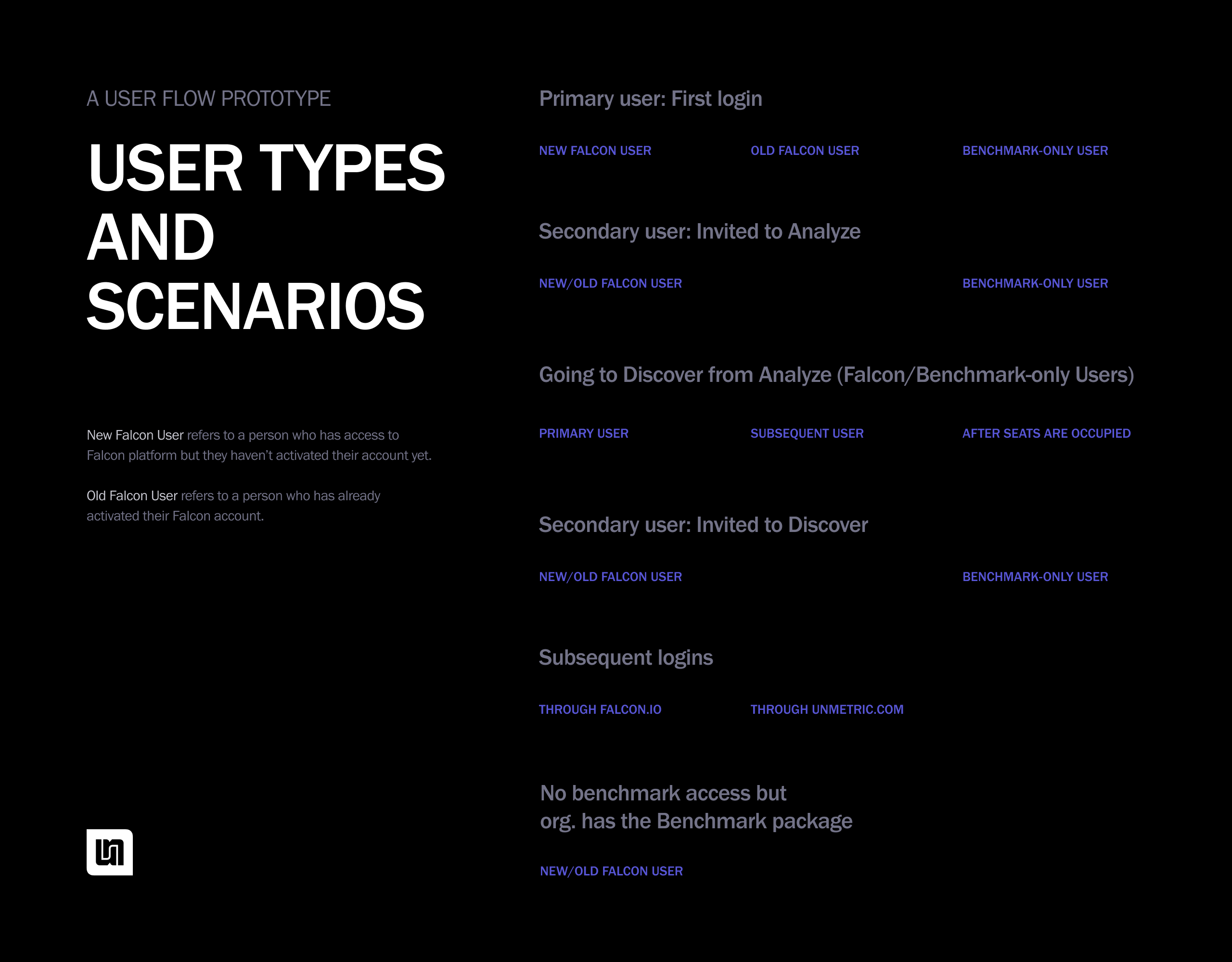 What I did
Discovery
Journey Mapping
Opportunity Canvas
User Story Mapping
Prototyping
UI/UX
Icon Design
Project Management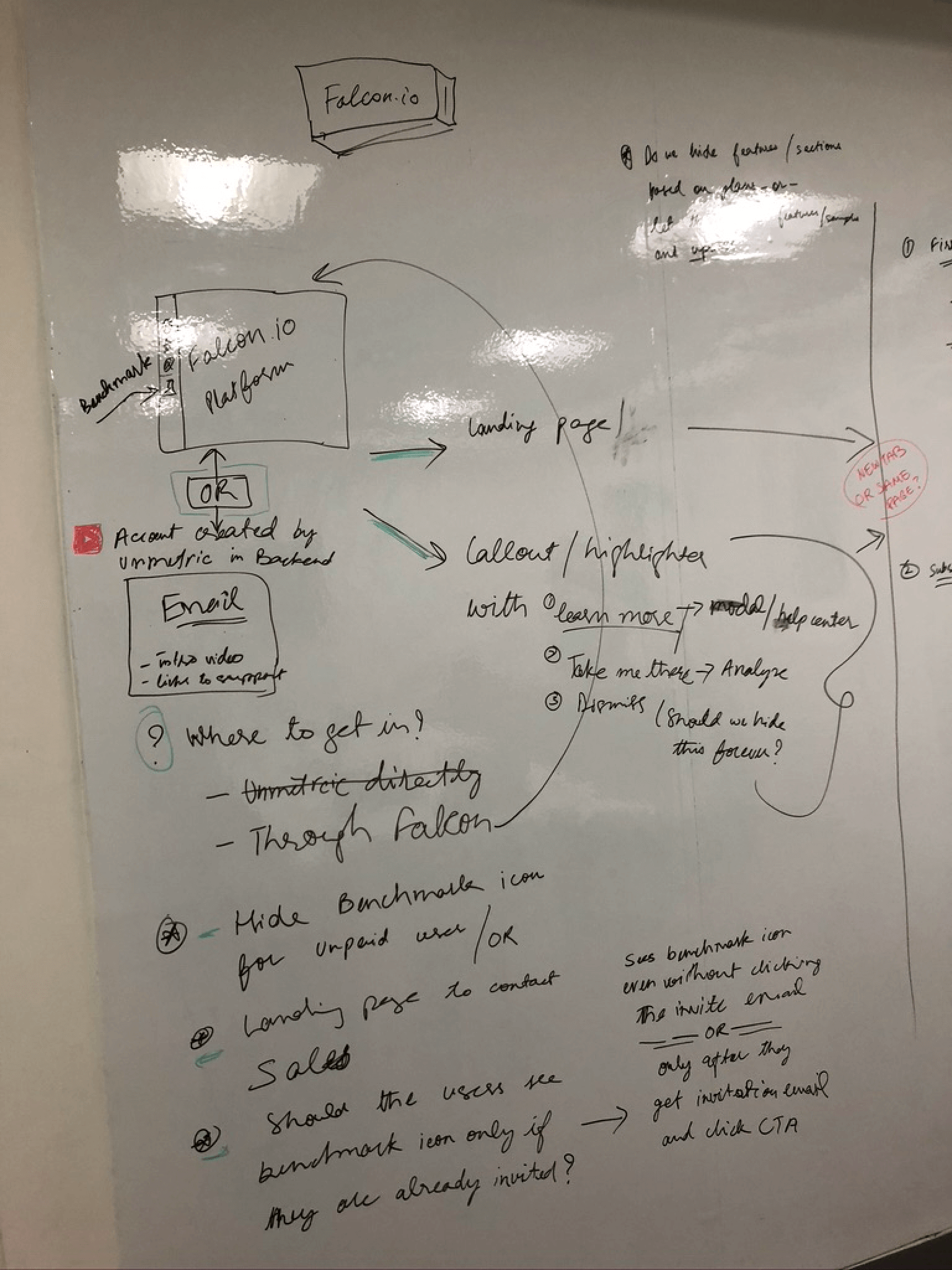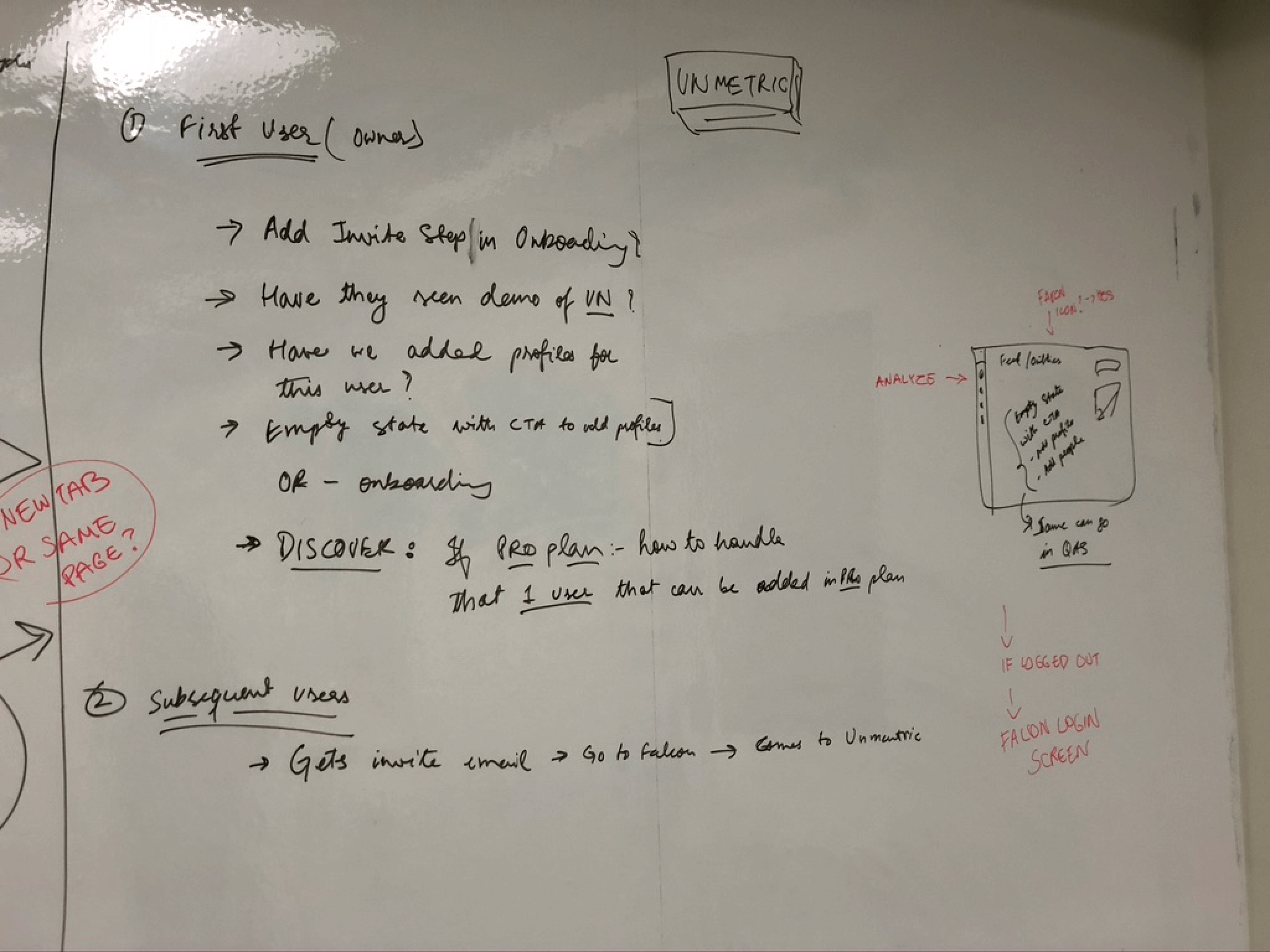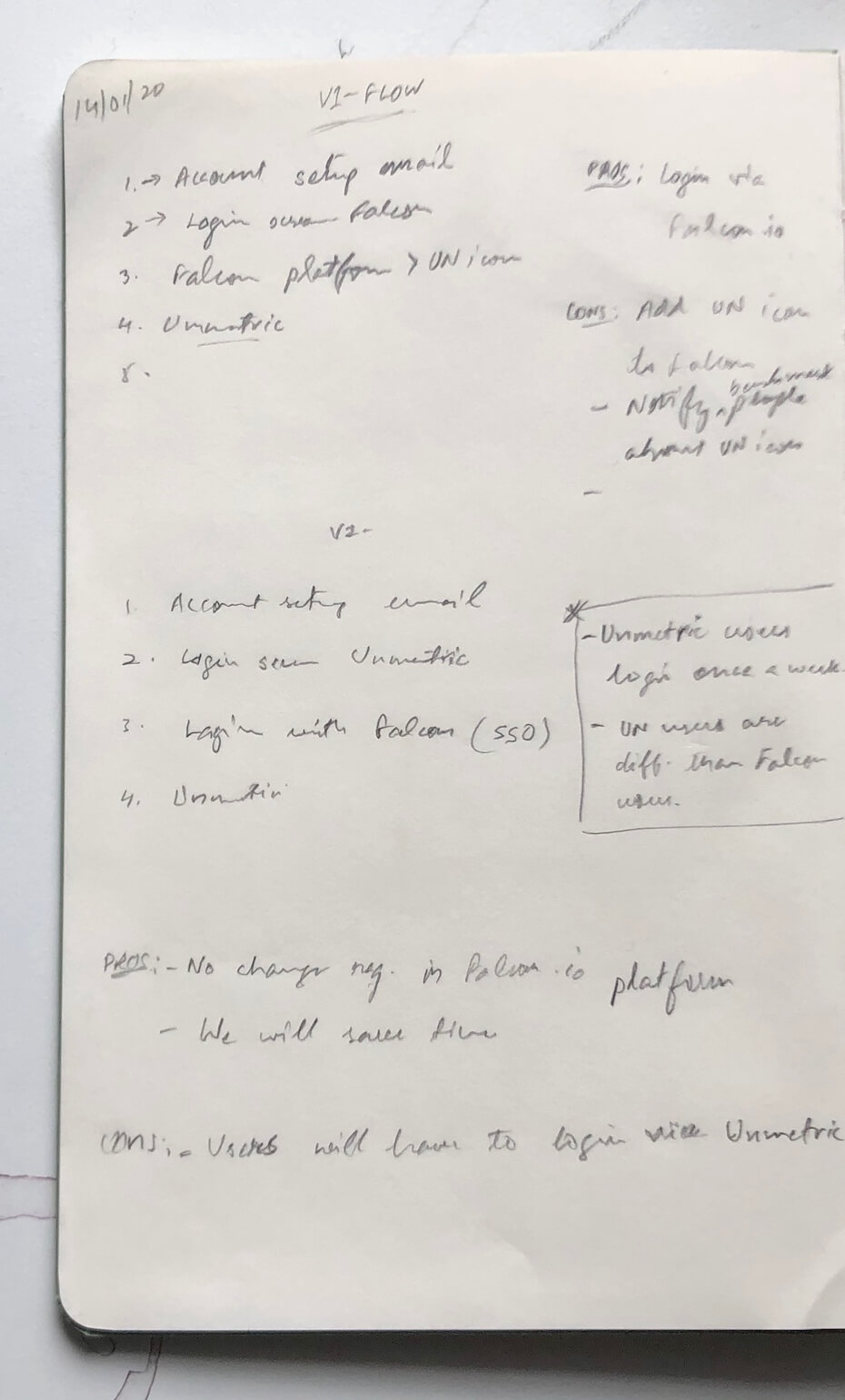 After one week of facetime in Chennai, we were all remote again. I explored Miro and added our ideas for further conversation.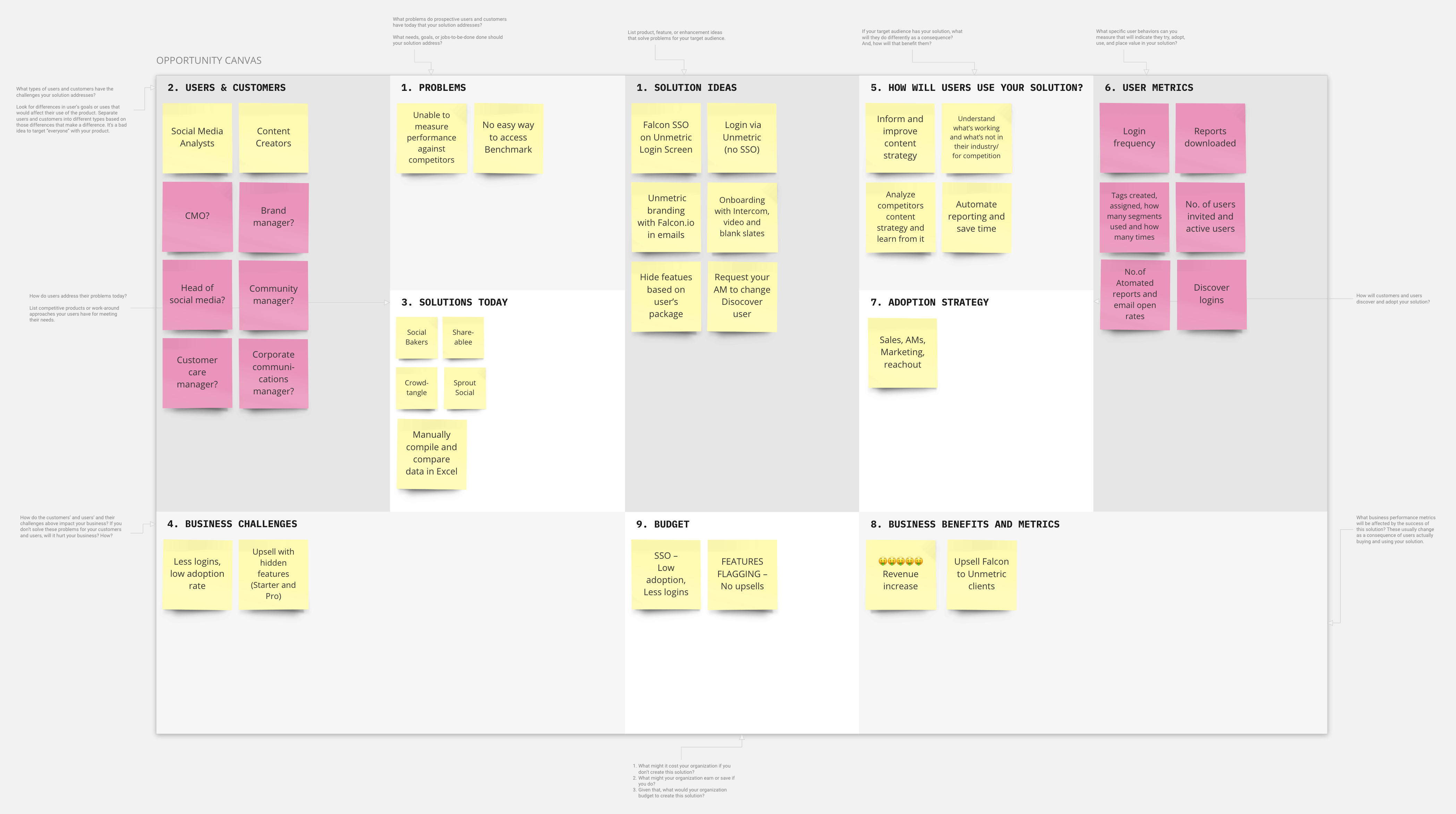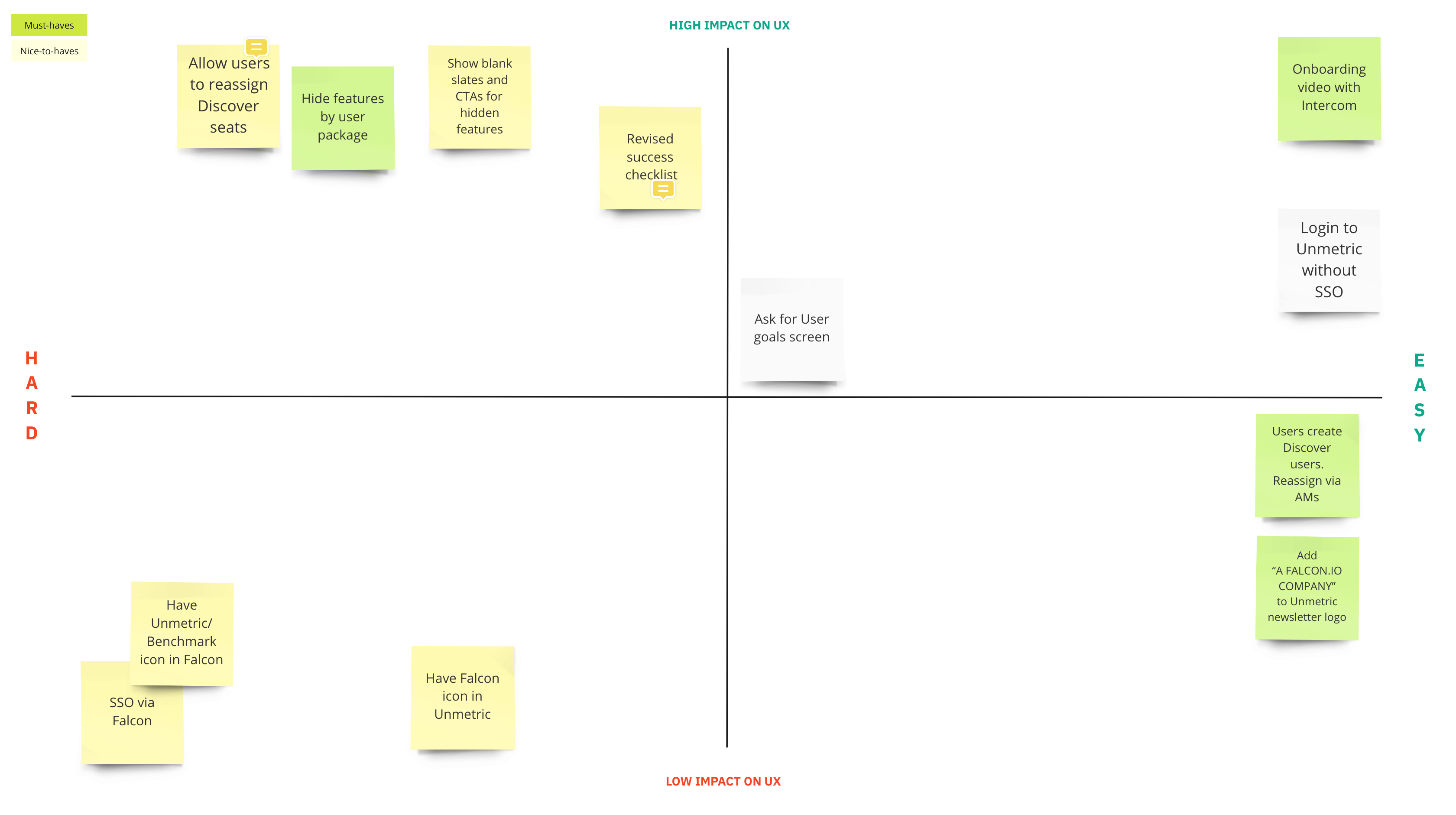 Execution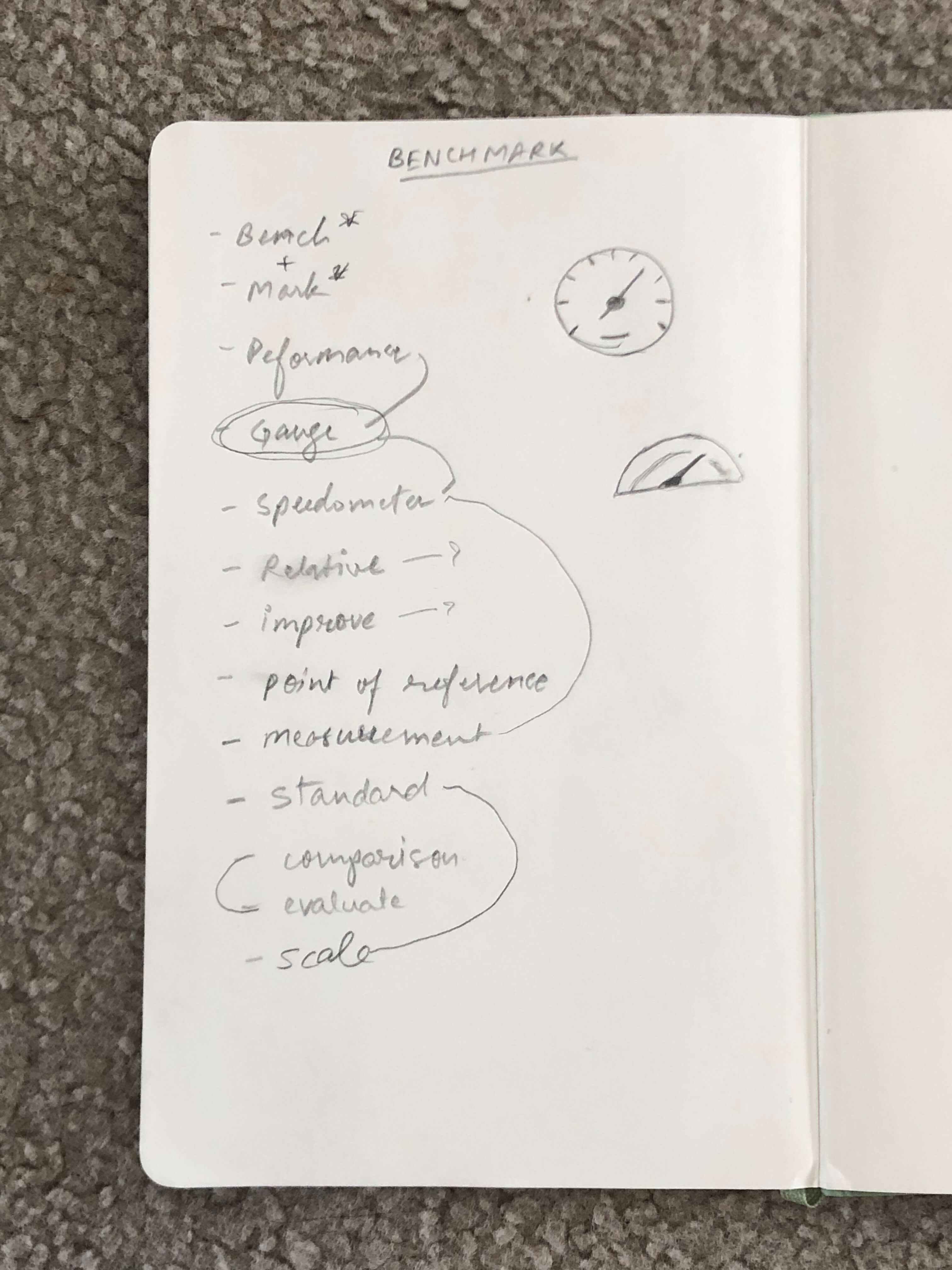 What I Learned
User story mapping: I would highly recommend this exercise. It helped me learn so much about digging deeper into the problem and build shared understanding with a wider team. Won't skip this again.
Miro: A great mapping tool for remote teams.
---
---